Top shopping malls in Kenya 2023!Kenya is a country with a diverse and vibrant culture, and this is reflected in its shopping malls. From the largest mall in Africa to the smallest neighborhood market, there is a shopping mall to suit every taste and budget.
Shopping malls have become a popular destination for people of all ages in Kenya. These enclosed spaces offer a variety of stores, restaurants, and entertainment options, making them a convenient and enjoyable place to spend an afternoon.
No matter what you're looking for, you're sure to find it at one of the top shopping malls in Kenya. Whether you're in the market for new clothes, a delicious meal, or a fun night out, these malls have something for everyone.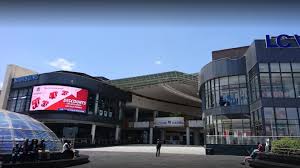 What are the biggest shopping malls in Kenya in 2023?
These malls offer diverse shopping, dining, and entertainment experiences in Kenya in 2023
Two Rivers Mall: The largest mall in Kenya with a wide range of stores and services.
Business Bay Square Mall: Set to open in May 2023, it's poised to be the largest mall in Kenya and East Africa.
Garden City Mall: Located on Thika Road, it combines shopping, residential, and office spaces.
The Hub Karen: Known for its stylish atmosphere and a variety of dining and shopping options.
The Junction Mall: Located at the junction of Ngong, Naivasha, and Kinara roads, offering cinema, food court, and shopping.
Village Market: Situated on Limuru Road, it features a wide range of outlets, an outdoor food court, and a fitness center.
Which malls in Kenya are known for their unique architectural designs?
Some malls known for their distinctive designs included:
The Two Rivers Mall, Nairobi: Two Rivers Mall was one of the largest shopping malls in East Africa and featured a contemporary design with a central piazza, water features, and a modern facade.
The Sarit Centre, Nairobi: The Sarit Centre was one of Nairobi's oldest malls and was recognized for its unique mix of modern and traditional architectural elements.
The Hub Karen, Nairobi: The Hub Karen had a stylish and open-air design with green spaces, making it a pleasant shopping and leisure destination.
Garden City Mall, Nairobi: Garden City Mall had a sustainable design, featuring green spaces, natural lighting, and a focus on environmentally friendly construction.
Westgate Shopping Mall, Nairobi: Known for its elegant and modern design, Westgate Shopping Mall incorporated an atrium with skylights to create a spacious and inviting atmosphere.
Rosslyn Riviera Mall, Nairobi: Rosslyn Riviera Mall was designed to resemble a Mediterranean village, with an attractive waterfront setting and a unique architectural style.
Which shopping malls in Kenya have the best fashion stores?
Some of the best shopping malls in Kenya with fashion stores include:
Village Market located in Nairobi. It has a variety of fashion stores including luxury brands such as Hugo Boss and Ermenegildo Zegna.
The Hub Karen located in Nairobi. It has both local and international brands available.
Two Rivers Mall located in Nairobi. It has a variety of fashion stores including international brands such as H&M and LC Waikiki.
Yaya Centre located in Nairobi. It has a variety of fashion stores including international brands such as Mango and Aldo.
The Junction Mall located in Nairobi. It has a variety of fashion stores including international brands such as Adidas and Nike.
What are the popular entertainment options in Kenyan shopping malls?
Here are some common entertainment options you might find in Kenyan shopping malls:
Cinemas: Many malls have modern cinema complexes where you can catch the latest movies.
Arcades and Gaming Zones: Some malls have dedicated areas with video games, virtual reality experiences, and arcade games.
Bowling: Bowling alleys are often found in larger shopping malls and provide a fun group activity.
Ice Skating: A few malls may have ice skating rinks, which can be especially popular among families.
Kids' Play Areas: These areas are designed for young children with various play structures and games.
Food Courts: While not traditional entertainment, food courts often have diverse dining options and can be a social gathering place.
Live Performances: Some malls host live music events, dance performances, or cultural shows in dedicated areas.
Karaoke: Some malls have karaoke lounges where you can sing your heart out with friends.
Fitness Centers: In addition to shopping, some malls include gyms and fitness centers.
Escape Rooms: These puzzle-solving experiences have gained popularity and can be found in certain malls.
ASLO READ:
What is the current status of security measures in Kenyan shopping malls?
some general insights on security measures that are often implemented in shopping malls to ensure the safety of visitors:
Security Personnel: Many malls employ trained security personnel who patrol the premises, monitor surveillance cameras, and respond to security incidents.
Bag Checks: Some malls have bag-check procedures at entrances to prevent unauthorized items from being brought in.
CCTV Surveillance: Closed-circuit television (CCTV) cameras are commonly installed throughout malls to monitor activity and deter potential threats.
Access Control: Restricted access to certain areas or entrances may be in place to control foot traffic and enhance security.
Emergency Response Plans: Malls often have emergency response plans in case of fire, medical emergencies, or security incidents.
Parking Lot Security: Security measures may extend to mall parking lots to protect visitors and their vehicles.
Security Technology: Advancements in technology, such as facial recognition and license plate recognition systems, may be used for added security.
Collaboration with Local Authorities: Malls may work closely with local law enforcement to ensure a swift response to any security concerns.
Keep in mind to bookmark this page for the most up-to-date information.