Are you planning to visit the Dominican Republic in 2023 and looking for some great places to shop? Whether you are looking for luxury brands, local crafts, or bargain deals, the Dominican Republic has a variety of shopping malls to suit your needs. In this article, we will introduce you to some of the best shopping malls in the country, where you can find everything from fashion to food, entertainment to education, and more.
The Dominican Republic is a Caribbean nation that boasts a rich and diverse culture, history, and natural beauty. It is also a popular destination for tourists who want to enjoy its warm weather, sandy beaches, and vibrant nightlife. But the Dominican Republic is not only a place to relax and have fun, it is also a place to explore and discover new things. One of the best ways to do that is by visiting its shopping malls, where you can find a mix of local and international products, services, and experiences.
This article will provide you with a list of the top ten Dominican Republic shopping centers, suggestions for what to buy at Dominican Republic malls, and a shopping guide for Dominicans. Let's get started with our list of the best shopping centers in the Dominican Republic for 2023 without further ado.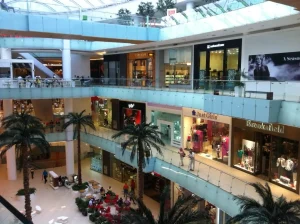 Best shopping malls in the Dominican Republic
Some of the best shopping malls in the Dominican Republic are:
Agora Mall: This mall is located in Santo Domingo and has a variety of stores, restaurants, and entertainment options. It also has a natural garden, a cinema, and a children's museum. It is highly recommended by travelers who have visited it.
Sambil Santo Domingo: This mall is also located in Santo Domingo and has a modern design and architecture. It has a large food court, a bowling alley, a casino, and a Ferris wheel. It is praised by travelers for its cleanliness and variety.
BlueMall Punta Cana: This mall is located in Punta Cana and has many designer shops and restaurants. It also has a food court, a cinema, and a supermarket. It is popular among travelers who want to enjoy a luxurious shopping experience.
San Juan Shopping Center: This mall is located in Bavaro and has a mix of local and international brands. It also has a cinema, a supermarket, and a pharmacy. It is convenient for travelers who are staying in nearby hotels.
BlueMall Santo Domingo: This mall is another branch of the BlueMall chain and is located on top of the JW Marriott Hotel in Santo Domingo. It has a sophisticated and elegant atmosphere and offers a wide range of options for fashion, food, and entertainment.
These are just some of the best shopping malls in the Dominican Republic, based on the ratings and reviews of travelers who have visited them.
What to buy in Dominican Republic malls
Shopping in Dominican Republic malls offers a mix of international and local brands, making it a great place to find a variety of items. Here's a list of things you can consider buying in Dominican Republic malls:
Fashion and Clothing: Including designer clothing and swimwear
Footwear: shoes, sandals, and athletic footwear.
Accessories: handbags, jewelry, and accessories.
Electronics: Smartphones, gadgets, and electronics.
Cosmetics and Perfumes: International and local brands.
Books and Magazines: Books, magazines, and stationery.
Home Decor: Furniture, decorative items, and kitchenware.
Sports and Outdoor Gear: Sporting goods and outdoor equipment.
Children's Toys and Clothing: Toys and kids' clothing.
Tech Gadgets: Cameras and accessories.
Souvenirs: Local and tourist-themed souvenirs.
Local Art and Handicrafts: Art, handicrafts, and artisanal items.
Food and Beverages: Gourmet food and specialty products.
Duty-Free Shopping: Liquor, tobacco, and perfumes (in some malls and airports).
Top 10 malls in Dominican Republic 2023
These are the top 10 malls in the Dominican Republic as of 2023:
Agora Mall
Sambil Santo Domingo
BlueMall Punta Cana
San Juan Shopping Center
BlueMall Santo Domingo
Galeria 360
Downtown Center
Downtown Punta Cana
Acropolis Mall
Las Colinas Mall
Dominican Republic shopping guide
Here's a shopping guide for the Dominican Republic:
1. Souvenirs:
Amber Jewelry: The Dominican Republic is known for its high-quality amber. You can find amber jewelry, including earrings, pendants, and bracelets, in many shops.
Mamajuana: A traditional Dominican drink made from rum, red wine, and honey, often sold in decorative bottles.
Cigars: The country is famous for its cigars. Look for brands like La Aurora and Arturo Fuente.
Handcrafted Items: You can find handcrafted pottery, baskets, and woodwork in local markets and shops.
2. Local Markets:
Mercado Modelo (Santo Domingo): This is one of the largest markets in the country, offering a variety of crafts, souvenirs, and artwork.
Colonial Zone Shops: The historic Colonial Zone in Santo Domingo has many boutiques and shops selling unique items.
3. Shopping Malls:
Agora Mall (Santo Domingo): A modern shopping center with a wide range of stores, restaurants, and entertainment options.
Blue Mall (Santo Domingo): Known for its upscale shops and high-end brands.
4. Dominican Fashion:
Larimar Jewelry: The Dominican Republic is one of the few places in the world where you can find larimar, a blue stone. Look for larimar jewelry, especially in Punta Cana and Santo Domingo.
Local Clothing: You can find colorful and stylish local clothing in the markets, often featuring tropical prints and vibrant colors.
5. Food and Drink:
Coffee: Dominican coffee is famous for its rich flavor. Look for locally roasted coffee beans to take home.
Rum: Dominican rum, like Brugal and Barcelo, is renowned worldwide. You can find various flavors and ages of rum.
Vanilla: The Dominican Republic is one of the largest producers of vanilla in the world. Buy some high-quality vanilla as a cooking souvenir.
6. Art and Paintings:
Galleries: Explore local art galleries, particularly in the Colonial Zone of Santo Domingo, to find unique paintings and sculptures.
7. Local Crafts:
Amber and Larimar Crafts: In addition to jewelry, you can find amber and larimar crafts like figurines, carvings, and more.
Pottery: Hand-painted ceramics and pottery make for beautiful and functional souvenirs.
8. Bargaining:
Bargaining is common in local markets. Don't hesitate to negotiate the price with vendors for a better deal.
9. Shopping Tips:
Check for authenticity: When buying amber or larimar, ensure it comes with a certificate of authenticity.
Bargain politely: While bargaining is common, be respectful and polite when negotiating prices.
Carry cash: Some smaller shops and markets may not accept credit cards, so it's a good idea to have cash on hand.
RELATED:
Ask any questions you may have in the space provided below, and we'll get back to you right away. Please share this article with others, and don't forget to bookmark us for the latest updates.