Obtaining Corporate Affairs Commission (CAC) is one of the greatest challenges confronting most businesses especially startups and small-scale businesses.
This is so because a lot of persons in business do not know a thing about CAC requirements, the amount charged for a certificate from Corporate Affairs Commission, and where to carry out the CAC registration
Whether private, nongovernmental company, it is mandatory to register your company or business with CAC either online or offline.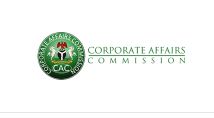 All you need for this Corporate Affairs Commission registration process is all the required documents and information that will be requested from you by CAC
What is CAC
The acronym stands for Corporate Affairs Commission (CAC). It is the commission that has been put in place to regulate and supervise the registration of businesses, companies and infrastructures
What is CRP
To serve its customers better, the Corporate Affairs Commission (CAC) reveals its new structured support center called Company Registration Portal (CRP)
CAC registration process 2023
To understand how the registration steps for a business name is, it is important you follow the following steps carefully:
A. Search if the business name you have is available
This is very vital because no two businesses should have the exact name. You need to do this to reserve a new business name
How to reserve a business name on CAC
You can reserve a business name for your startup company by filling the reservation form online and it last for a period of 60 days. on the Corporate Affairs Commission follow these steps:
1. You will be required to sign up with CAC or if you have an existing account with them already, you login
2. Go to "Name Reservation", there you will fill in the columns provided and pay the stated amount
3. A message of approval or disapproval will be sent to you
B. Filling the pre registration form:
This form is the Corporate Affairs Commission first form you are to complete it is called CAC – BNo 1 and you are required to upload all relevant registration documents. This can be done online using the Company Registration Portal (CRP)
C. The next step is to pay the fixed CAC fee
READ ALSO:
CAC Requirements 2023
The name of the business
The objectives of the business
The business memorandum and articles of association
A statement of the authorized share capital
Form CAC 1, it's name reservation and availability
The name and addresses of the directors
Passport photographs of each directors (two each) and a valid means of identification
Statutory declaration of compliance by a lawyer or a legal practitioner
The company secretary
The name and address
Location of the business
Fillings with the Federal Inlands Revenue Service for Tax Purpose (FIRS)
Fees and other documents that may be required
Documents received after CAC registration
If you received an approval message it means that you have completed all the processes and submitted the required CAC documents. You will receive:
Certificate of incorporation
Other incorporation documents
If there is anything to ask concerning the CAC Registration Form, feel free to use the comment box below.