In Kuwait, shopping is not just a necessity; it's a cherished pastime that reflects the country's love for luxury and style. The year 2023 brings a new wave of excitement as we explore the top shopping malls that have become hubs of fashion, entertainment, and cultural experiences
Kuwait, a small but prosperous nation on the Arabian Peninsula, is home to a diverse shopping scene that caters to every taste and preference. From glitzy, modern complexes to traditional souks, the country boasts a wide array of retail options.
In this article, we'll delve into the most popular shopping malls that have emerged as retail giants in Kuwait's dynamic landscape. Each of these malls has its unique charm, offering an unmatched shopping experience to visitors. Whether you're seeking high-end fashion, cutting-edge electronics, or simply a relaxing day out, Kuwait's shopping malls have it all.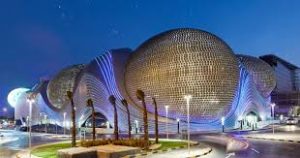 Best shopping malls in Kuwait 2023
If you're searching for Kuwait's top shopping malls in 2023, here are some of the most popular options:
The Avenues: Kuwait's largest and the Middle East's second-largest mall, boasting 800+ stores, cinemas, a theme park, a hotel, and diverse dining options. Located in Rai, it has earned recognition for its exceptional design and expansion.

Marina Mall: A massive shopping and entertainment complex in Salmiya, connected to Marina Crescent, Marina Waterfront, and Marina Waves. Offering 300+ stores, a cinema, a bowling alley, an ice skating rink, and a marina for boat enthusiasts.
Souk Sharq: Combining modernity with tradition, this waterfront mall in Kuwait City offers 250+ stores, a cinema, a fish market, and hosts numerous events and festivals throughout the year.
360 Mall: A unique circular mall with 400+ stores, a cinema, a theatre, an exhibition hall, and a garden. Noteworthy for its solar power system providing 10% of its energy needs.
Alhamra Tower and Mall: Kuwait's tallest building, with 80 floors and a distinctive twisted shape. It houses a luxury mall with 100+ stores, a cinema, an art gallery, and fine dining, offering panoramic city views from its observation deck.
The Gate Mall: A stylish and upscale mall in Egaila featuring premium brands, 200+ stores, a cinema, a gym, and various dining options, known for its gate-shaped entrance.
Salhiya Complex: A sophisticated and upscale mall in Kuwait City catering to the high-end market. It features 150+ stores, predominantly international luxury brands, along with several restaurants and cafes.
These are Kuwait's top shopping destinations for 2023, promising a delightful shopping experience for all.
Kuwait's top malls for fashion shopping
Kuwait offers a range of exceptional malls for fashion shopping. Here are some of the top ones:
The Avenues: This colossal mall hosts a plethora of fashion brands, from high street to high-end luxury. You'll find the latest trends and designer labels in its fashion precincts.
Marina Mall: Fashion enthusiasts will enjoy exploring the chic boutiques and international brands at Marina Mall, which boasts a diverse selection of clothing stores.
360 Mall: Known for its unique design, 360 Mall houses various fashion outlets, including renowned international brands and local designers, making it a fashion-forward destination.
The Gate Mall: If you're seeking upscale and exclusive fashion, The Gate Mall is the place to be. It features a curated selection of premium fashion brands and concept stores.
Salhiya Complex: Catering to the luxury fashion market, Salhiya Complex is home to internationally acclaimed fashion houses, offering a high-end shopping experience.
These malls not only provide a wide array of fashion choices but also offer a stylish and comfortable environment for your shopping pleasure.
Where to shop in Kuwait for electronics
When it comes to shopping for electronics in Kuwait, you have several excellent options:
1. Alghanim Electronics:
Alghanim Electronics is a well-known electronics retailer in Kuwait with multiple branches. They offer a wide range of electronic products, from smartphones and laptops to home appliances and audio equipment.
2. Xcite by Alghanim Electronics:
This is a popular electronics retail chain in Kuwait, known for its extensive selection of electronics and gadgets. They have various outlets across the country.
3. Eureka Electronics:
Eureka Electronics is another reputable electronics store in Kuwait, offering a diverse range of electronics, including smartphones, laptops, cameras, and home appliances.
4. Blink Kuwait:
Blink is a specialized store for mobile phones and accessories. You can find the latest smartphones and a variety of mobile accessories at their outlets.
5. Best Electronics:
Best Electronics is known for offering a wide range of electronic products, including home appliances, smartphones, and televisions.
6.  Sharq Apple Store:
If you're specifically interested in Apple products, the Apple Store in Sharq is the official Apple retailer in Kuwait, offering a range of Apple devices and accessories.
7. Avenues Electronics Stores:
The Avenues Mall in Kuwait hosts several electronics stores where you can find a variety of gadgets and electronics.
8. Hawalli Electronics Market:
For a more traditional shopping experience, you can explore the electronics market in Hawalli, where numerous shops sell electronics, components, and accessories.
These electronics stores and markets in Kuwait cater to a wide range of needs and budgets, ensuring you'll find the electronic devices and gadgets you're looking for.
Entertainment options in Kuwait shopping centers
Kuwait's shopping centers offer a wide array of entertainment options to enhance your shopping experience and provide entertainment for all ages. Here are some common entertainment options you can find in Kuwait's shopping centers:
Amusement Parks
Live Performances and Events
Fitness Centers
Spas and Wellness Centers
Art Galleries and Cultural Centers
Laser Tag
Karaoke Lounges
Concerts and Shows
Cinemas
Arcades and Gaming Zones
Bowling Alleys
Indoor Play Areas
Ice Skating Rinks
Mini Golf
Escape Rooms
RELATED ARTICLES:
Cuisine and dining experiences in Kuwait malls
Kuwait's malls offer diverse and delightful dining experiences for food enthusiasts. Here are some popular cuisine options you can find in Kuwaiti malls:
1. International Fast Food Chains:
Kuwaiti malls often feature well-known international fast-food chains like McDonald's, KFC, Burger King, and Pizza Hut, providing familiar options for quick meals.
2. Gourmet Cafes:
You'll discover a variety of gourmet cafes serving specialty coffees, teas, pastries, and light snacks. These cafes offer a perfect setting for a relaxing break while shopping.
3. Local Kuwaiti Cuisine:
Some malls have restaurants that serve traditional Kuwaiti dishes, allowing you to savor local flavors like machboos (a spiced rice dish), kebabs, and various seafood options.
4. International Fine Dining:
Upscale malls in Kuwait often host fine-dining restaurants, serving international cuisines such as Italian, Japanese, French, and more. These establishments offer an elegant dining experience.
5. Food Courts:
Most malls have extensive food courts with a diverse range of cuisines, including Arabic, Asian, European, and American. You can enjoy a variety of dishes under one roof.
6. Sweet Treats:
Kuwaiti malls also offer a range of dessert options, including ice cream parlors, bakeries, and sweet shops, where you can indulge in delicious pastries, cakes, and ice creams.
7. Juice Bars and Smoothie Shops:
Stay refreshed with fresh fruit juices, smoothies, and healthy beverages available at juice bars in many malls.
8. Snack Stalls:
For a quick snack, you can find stalls selling items like shawarma, falafel, crepes, and more, perfect for a bite on the go.
9. International Chains:
Some malls host international restaurant chains, providing a taste of global cuisines, from Tex-Mex to sushi and everything in between.
10. Food Festivals and Events:
Malls in Kuwait occasionally organize food festivals and culinary events, bringing together a wide range of cuisines and gourmet experiences.
Kuwait's malls offer a diverse culinary landscape that caters to various tastes and preferences, making dining an integral part of the shopping experience. Whether you're in the mood for a quick bite or a lavish meal, you'll find plenty of options to satisfy your cravings.
Don't forget to utilize the comment area below to ask any questions or to provide feedback after sharing this content with your family and friends.