How does Education help your career? Education its an impact on our career.
Today, many people long to achieve success, financial prosperity, career advancements e.t.c, only to have their hopes dashed to the ground. A lot of job applicants become discouraged and disappointed after so many attempts to get a job
The importance of education in your career cannot be over-emphasized. A lot of controversies have been made between job experience and educational qualifications. Some even wonder why going to school is even necessary if they can enroll and learn a skill or trade and eve end of becoming successful and established.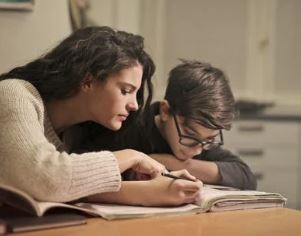 There are so many benefits education has on your career. Education is something that can attract an employer and advance your chances of being employed or hired.
What is Educational Qualification?
Educational qualification is proof in the form of a certificate that confirms one's educational experiences, skills, strength, and accomplishments.
Types of Educational Qualifications required by jobs
The qualification required by an organization may differ from another. Here are the types of educational qualification:
1. Higher National Certificate and Diploma (HNC/HND)
2. Bachelor's degree (BA, Bsc)
3. Masters (MA, Msc, MBA)
4. Doctorate (PhD)
How Education help your career
If you are conversant with job application, you would have noticed that many job vacancies clearly specify that a certain degree or educational qualification is needed for a particular job.
Then with this, you should understand that having an educational background when applying for a job is of paramount importance.
1. It gives you a wider range of network
2. It boost your confidence
3. You get to develop your skills
4. You become more productive
5. It increases your chances of finding various job opportunities
6. It markets you
7. It increases your income and earning
8. It increases your personal growth
Where you can get an educational qualification
If want to to have an educational background in that your resume or CV. There are so many places you can get a degree. They are:
1. School
2. Scholarships
3. You can also enrol into an online university
4. You can take online courses that awards certificates
Finally, Education help your career in various ways, take time to learn things that useful to live.
Related: