Welcome to Malta's thriving shopping scene in 2023! This article is your guide to the best shopping malls on the island. These malls are more than just shops – they're lively centers where culture and shopping meet.
From Valletta's busy streets to Sliema's coastal charm, Malta's malls offer a mix of famous brands and local stores, making them perfect for all kinds of shoppers. With their impressive designs and wide choices, these malls have become must-visit places. Whether you're a shopping enthusiast, a traveler, or just looking to relax, Malta's malls in 2023 have something special for you.
Join us as we discover the top shopping destinations that make Malta a shopping haven in the Mediterranean.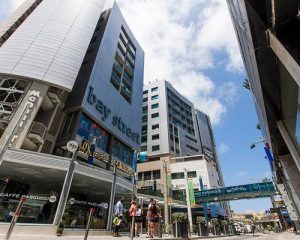 What is Malta famous for shopping?
Malta is famous for several types of shopping items and products that make for popular souvenirs and shopping experiences. Here are some of the things Malta is renowned for when it comes to shopping:
Handblown Glass: Maltese glassware, especially items like vases, ornaments, and jewelry made from handblown glass, is highly sought after. The glassblowing tradition in Malta dates back centuries, and you can find beautiful and colorful glass pieces in various styles.
Silver and Filigree Jewelry: Malta is known for its intricate silver filigree jewelry, which often features traditional Maltese designs. These pieces make for exquisite and unique gifts or personal keepsakes.
Lace and Embroidery: Maltese lacework and embroidery are renowned for their craftsmanship. You can find delicate lace doilies, tablecloths, and other textile products, often handmade by skilled artisans.
Pottery and Ceramics: Traditional Maltese pottery and ceramics showcase the island's rich heritage. Look for unique plates, bowls, and decorative items with distinctive Maltese patterns and motifs.
Local Artisanal Products: Malta offers a variety of artisanal products such as olive oil, honey, and traditional Maltese nougat. These local delicacies make for delightful souvenirs or gifts.
Maltese Souvenirs: If you're looking for more traditional souvenirs, consider items like Maltese cross pendants, keychains, and miniature replicas of historical sites like the Megalithic Temples or the St. John's Co-Cathedral.
Designer and Fashion Boutiques: While not exclusive to Malta, you can find designer clothing, shoes, and accessories in the country's upscale shopping districts, catering to those looking for high-end fashion.
Local Wines and Spirits: Malta has a growing wine industry, and you can sample and purchase local wines and spirits, including the unique Maltese liqueur, 'Bajtra.'
When shopping in Malta, remember to explore local markets, craft shops, and boutiques to discover these unique items that reflect the island's culture and heritage.
Top 10 shopping malls in Malta 2023
Here are some of the top 10 shopping malls in Malta:
1. The Point Shopping Mall:
Malta's largest mall, located in Sliema, with over 50 shops, a cinema, food court, and children's play area. Open daily from 10:00 am to 7:30 pm.
2. Bay Street Shopping Complex:
A modern complex in St. Julian's near the Hilton Hotel, featuring four floors of shops, restaurants, bars, and entertainment. Open daily from 10:00 am to 10:00 pm.
3. Embassy Shopping Centre:
A stylish mall in Valletta, the capital, offering three floors of shops, a cinema, cafe, and rooftop terrace. Open daily from 9:30 am to 7:30 pm.
4. Plaza Shopping Centre:
Located in Sliema, near the seafront, it has five floors of shops, a supermarket, pharmacy, and beauty salon. Open daily from 9:00 am to 7:00 pm.
5. Is Suq Tal Belt:
A historic food market in Valletta with local and international cuisine, a supermarket, wine bar, and cultural center. Open daily from 8:00 am to 11:00 pm.
6. Savoy Shopping Arcade:
An elegant Valletta arcade with two floors of shops, a cafe, and a restaurant. Open daily from 9:30 am to 7:00 pm.
7. Birkirkara Market:
A traditional open-air market in Birkirkara selling fresh produce, clothes, and more. Open on Wednesdays and Fridays from 8:00 am to 1:00 pm.
8. Monti Open Air Market:
Another open-air market in Valletta offering souvenirs, antiques, and street entertainment. Open daily from 8:00 am to 6:00 pm.
9. Ta' Mena Gozo:
A family-run estate in Gozo producing wine, olive oil, cheese, and more, with tours and tastings. Open daily from 9:00 am to 5:00 pm.
10. Bejta Artisan at The Ta' Nikol Gallery:
An art gallery and shop in Gozo showcasing local artists and artisans. Open daily from 10:00 am to 5:00 pm.
Enjoy your shopping adventures in Malta in 2023!
What goods are cheap in Malta?
In Malta, you can find several goods that are relatively affordable compared to some other European countries. Here are some examples of goods that tend to be reasonably priced in Malta:
Local Products: Maltese products like food, wine, and crafts are often affordable and offer good value for money. You can explore local markets to find unique and reasonably priced souvenirs.
Public Transportation: Public transportation in Malta, such as buses and ferries, is relatively inexpensive, making it a cost-effective way to get around the island.
Accommodation: While there are luxury hotels in Malta, you can also find reasonably priced accommodations, including guesthouses, hostels, and apartment rentals.
Dining Out: Dining at local restaurants and cafes can be affordable, especially if you opt for Maltese cuisine and local dishes. You can enjoy a variety of delicious meals without breaking the bank.
Local Services: Services such as haircuts, beauty treatments, and spa services can be reasonably priced, making it a good destination for relaxation and pampering.
Water and Beach Activities: Water sports and activities like snorkeling, diving, and boat trips are often competitively priced, allowing you to explore Malta's beautiful coastline without overspending.
Is shopping expensive in Malta?
Shopping in Malta can vary in terms of cost, depending on what you're looking to buy and where you choose to shop. Generally, Malta offers a range of shopping options to suit different budgets.
Local Markets: Shopping at local markets and smaller, independent shops can be quite affordable. You can find unique souvenirs, local crafts, and food products at reasonable prices.
Designer Boutiques: If you're shopping at high-end designer boutiques and international brands, you can expect prices to be higher, similar to what you might find in other European countries.
Supermarkets: Everyday items like groceries and daily necessities are usually priced reasonably in supermarkets, especially if you opt for local brands.
Dining and Entertainment: The cost of dining out and entertainment can vary, with options ranging from affordable local eateries to upscale restaurants and entertainment venues.
It's a good idea to set a budget and plan your shopping accordingly. Additionally, keep in mind that Malta offers a Value Added Tax (VAT) refund scheme for tourists, which can help offset some of the expenses for eligible purchases made during your visit.
Local boutiques in Maltese malls
If you're keen on exploring local boutiques in Maltese malls, consider these options:
1. Embassy Shopping Centre:
A one-stop shop with both international and local designer boutiques, including Charles & Ron, Gaetano Couture, and Ritienne Zammit.
2. The Duke Shopping Mall (Gozo):
This modern mall in Victoria, Gozo, features local fashion brands like Gagliardi, Bortex, and Miss Selfridge, along with a selection of Maltese products like honey, wine, cheese, and crafts.
3. Bay Street Tourist and Shopping Complex:
Located in St. George's Bay, this bustling complex offers a mix of global brands and independent boutiques. Look out for unique local items at shops like Souvenirs That Don't Suck, The Silver Shop, and The Art Shop.
These spots are perfect for discovering both international and locally crafted fashion and goods.
ALSO READ:
What to expect in Malta's shopping scene 2023
In Malta's shopping scene for 2023, you can expect a diverse and vibrant retail landscape. Here's what to look forward to:
1. Blend of Old and New:
Malta's historic charm combines with modern shopping trends. Expect to explore malls and boutiques set against a backdrop of centuries-old architecture.
2. Wide Range of Brands:
You'll find a mix of international brands and local boutiques, catering to various tastes and budgets.
3. Unique Souvenirs:
Discover unique Maltese souvenirs, such as handblown glass, filigree jewelry, and traditional lacework, perfect for bringing a piece of Malta home.
4. Culinary Delights:
Malta's food scene is integrated into shopping, with local markets offering fresh produce, artisanal products, and Maltese delicacies.
5. Events and Promotions:
Keep an eye out for special events and promotions, especially during the holiday seasons and festivals, providing excellent shopping opportunities.
6. Tax-Free Shopping:
As a tourist, you can benefit from Malta's Value Added Tax (VAT) refund scheme on eligible purchases, helping you save on your shopping expenses.
7. Local Crafts
:
Support local artisans and craftsmen by exploring their unique creations, from pottery to handmade textiles.
8. Eco-Friendly Options:
Malta is increasingly embracing eco-friendly and sustainable shopping choices, including reusable products and organic goods.
9. Convenience:
Shopping malls in Malta offer a convenient shopping experience with a range of amenities, including dining options and entertainment.
10. Friendly Locals:
Expect warm and welcoming service from the friendly Maltese people as you shop around the island.
Whether you're a seasoned shopper or a curious traveler, Malta's shopping scene in 2023 promises an exciting and diverse retail adventure, blending tradition with modernity in a stunning Mediterranean setting.
Don't forget to share this post with others and bookmark our site for the most latest updates.