Nigeria Immigration Service (NIS) Recruitment 2023/2024 Form Portal. Are you currently unemployed and seeking the right platform to make that dream come true? The Nigeria Immigration Service (NIS) job Vacancies are available for you.
Do you wish to be a part of the Nigerian Immigration service? then search no further, we bring you the 2023/2024 Nigerian Immigration Service, NIS 2023 Recruitment.
The Civil defense, Correctional, Fire, and Immigration Services Board (CDCFIB) has approved the release of the Nigerian Immigration service Application Form for the 2023/2024 batch. Successful applicants will be shortlisted for the NIS training camp.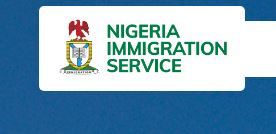 In this article, we will take a critical look into the Nigerian Immigration Recruitment Portal www.immigration.gov.ng, how to apply, eligibility, and frequently asked questions about the NIS Recruitment service 2023/2024 recruitment process. All these are aimed at increasing your chances of being employed.
Is NIS recruitment form out for 2023?
Is NIS recruitment form out?
What are the requirement for NIS?
Nigerian Immigration Service NIS Recruitment Form 2023/2024.
The NIS recruitment form 2023/2024 is released and ongoing. Forms are gotten online via the immigration recruitment portal www.nisrecruitment.gov.ng or immigration.gov.ng.
The recruitment Application procedures has been released from the NIS official portal, all Candidates are to make good use of the steps appropriately.
ATTENTION! Forms are free. Avoid giving money online to anyone requesting payment for the form online to avoid being scammed.
Who is eligible for the NIS 2023/2024 Recruitment process?
All law abiding citizens of Nigeria within the ages of 18-30years from the different states within the nation, whether male or female.
Other FGN Job Vacancies:
2023/2024 Nigerian Immigration Service Job Vacancies Requirement.
Prospective applicants of the 2023/2024 immigration service recruitment requirements include:
Passport size photograph
Birth certificate or age declaration
Minimum of a 5 credit passes in WASCE, NECO, GCE.
National Identification number and national identification card
Must be medically and physically fit
Candidates must be between the ages of 18- 30years old
Document showing your state of Origin
Candidates must be free of any criminal record.
Should be around the height of 1.56m to 1.65m
Photocopy Registration slip of applicant during screening.
Step by step procedure on how to apply the NIS 2023/2024 recruitment.
These are simple steps and guidelines on how to apply for 2023/2024 and increase your chances of being shortlisted.
Visit the immigration login portal at https://immigration.gov.ng/
Click on registration and obtain your online form.
Using an active email, create your username name and password that you can use to check your application status
Attach the required documents and submit the properly filled form.
Print out the slip
NIS Short-listed candidates will be published on the Nigerian immigration service login portal alongside their screening dates.
Shortlisted applicants are to report to their respective states of Origin for screening.
About the Nigerian Immigration Service, NIS.
The Nigerian Immigration Service is an institution concerned with the responsibility of all immigration duties and policies in the nation.
The NIS was formerly a part of the Nigerian police force, however, in 1978 it was officially made an institution on its own. The NIS is a body that issues passports and validates all immigration documents of citizens of the nation.
We hope we have been able to provide all you need to know about the Nigerian Immigration Recruitment 2023 process. Kindly bookmark us for more updates.