How Educational Qualification Influence Job Application
Educational qualification influences job application. A statement like this throws up many questions for those who are going through the job application process. First, it is important to understand that education places a very important role in the life of a job applicant, and attending school is no scam
There is a big controversy on the relationship between educational qualification and job application, especially for those who have adopted the mentality that says one can succeed in any business or job without an educational background.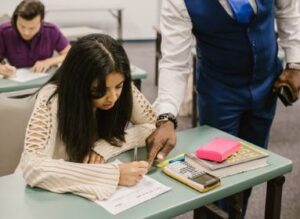 This article has been written with you in mind, to make you understand how important having educational expertise is.
It may surprise you to know that even among those who have educational qualifications, there are usually distinctions and levels. For example, an employer will see a Master's degree holder as the right person for a job and wouldn't go for the Bachelor's degree holder
What is Educational Qualification?
Educational qualification is proof in the form of a certificate that confirms one's educational experiences, skills, strength, and accomplishments.
Types of Educational Qualifications required by jobs
The qualification required by an organization may differ from another. Here are the types of educational qualification:
1. Higher National Certificate and Diploma (HNC/HND)
2. Bachelor's degree (BA, Bsc)
3. Masters (MA, Msc, MBA)
4. Doctorate (PhD)
Importance of Educational Qualification in Job Application
If you are conversant with a job applications, you would have noticed that many job vacancies clearly specify that a certain degree or educational qualification is needed for a particular job.
Then with this, you should understand that having an educational background when applying for a job is of paramount importance.
1. It gives you a greater depth of understanding of the required job
2. It enhances your theoretical knowledge and analytical skills
3. It makes you more responsive to instruction
4. It increases your chances of getting a Job
5. It enhances your interpersonal and writing skills
6. It enhances your communication and comprehension skills
7. You get higher pay or better income
8. It increases your job performance
Where you can get an educational qualification
If want to have an educational background in that your resume or CV. There are so many places you can get a degree. They are:
1. School
2. Scholarships
3. You can also enroll in an online university
4. You can take online courses that award certificates
Finally, Educational qualifications play a vital role in job applications. Those who wish to secure a good job should work on their Educational background.
Related: