Multi-level marketing (MLM) is a method of selling products directly to consumers using independent sales representatives. MLM is also known as network marketing or direct marketing.
People are asking: What do MLMs mean? What are MLM examples? How does Multi-level marketing work? etc.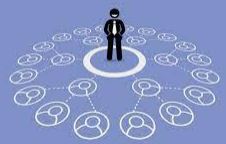 In this article, you get to know what an MLMs is, how they work, a list of MLMs companies, and a whole lot of recent updates on MLM.
What is Multi-level Marketing?
At some point, you have probably been contacted by a friend, Facebook acquaintance, or a family member who fancies themselves a budding entrepreneur. Either they are selling nutritional supplements, essential oils, or even cleaning products. Maybe they want to offer you the amazing business opportunity of joining their team and becoming a seller too. This practice is known as multi-level marketing (MLM)
Businesses that involve selling products to friends and family and recruiting other people to do the same are called multi-level marketing. Multi-level marketing is a distribution model companies use to get their product to consumers. Instead of directly offering their products to consumers online or in brick-and-mortar stores, they use sales representatives to distribute and sell their products.
Income earned in MLM comes from the commission earned on personal sales and a percentage of the sales earned by other reps recruited by you.
RECOMMENDED:
How Multi-Level Marketing works
With an MLM, you typically are recruited by someone who's already in the business. You may have attended one of their sales events and enjoyed the products.
If you join an MLM program, the company may refer to you as an independent distributor, contractor, or participant. Most MLMs say you can make money in two ways which are: by recruiting new distributors and earning commissions based on what they buy and their sales to retail customers, and by selling the MLMs products yourself to retail customers who are not involved in the MLM.
Your recruits, the people they recruit, and so on, become your sales network, or downline. If the MLM is not a pyramid scheme, it will pay you based on your sales to retail customers, without having to recruit new distributors.
You may have heard MLMs referred to as pyramid schemes, which are illegal. For an MLM to be legal, it needs these three things:
A focus on sales, not a recruitment
A quality product or service
Income earned from sales of products or services
Whether an MLM is right for you depends on your passion for the products being sold, whether you have the money to invest, and if the specific MLM you're considering is legit.
For it to be legal and not a scam, money needs to be primarily earned from the sales of products and services rather than the recruitment of new members. MLM programs with no or a low-quality product or a focus on getting paid per recruit could be an illegal pyramid scheme.
Legitimate MLM businesses are like any other business. if you're interested in pursuing one, consider the following before you get started:
Find a company that's a member of the Direct Selling Association, which requires members to uphold a code of ethics.
Study the company's history and compensation plan. you should understand how money is made and their recommendations and support for marketing your business.
Treat your MLM business like a business, not as a hobby, even if it's a side hustle. MLMs aren't get-rich-quick schemes. Just like any business, they require you to define your target market, reach out to your market, and make sales.
List of Multi-Level Marketing Companies
These are the list of some multi-level marketing companies you can find:
Arbonne International
Avon Products
American Income Life Insurance Company
Amsoil
5Linx
ACN Inc
AdvoCare
Ambit Energy
Educo Seminar
FreeLife
Forever Living Products
Fuel Freedom International
Herbalife
Isagenix International
Juice Plus
Was this article on Multi-level marketing (MILMs) article helpful? Share your feedback.