Do you ever want to work in Honduras? Do you ever wish to know the top companies we have in Honduras? Honduras is a country with one of the highest employment rate their employment is rated 67.7% and their industry has 20.9% of the employment so if you ever wish to work in Honduras you have a good chance of getting employed.
Honduras is a country that is serious with agriculture is said to account for 14% of their total Gross Domestic Product (GDP) and their major source of export products is coffee and this product alone as generated over $340 million as a total income therefore account for 22% of their economy revenue aside coffee another source of their major export product is bananas.
In this article, you will learn about the top companies in Honduras, the country's major industries, its main trading partner, its top export goods, and much more.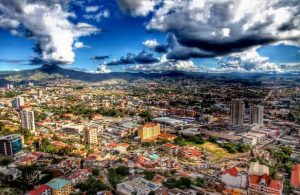 Top Companies in Honduras 
See Honduras Top Companies:
1. Connect:
This company specialize in providing a special customer service to the industry over the years they have track record when it comes to customer service representative.
2. San Services:
They specialized in outsourcing web development services to freelancers in world their major services include web design,  graphic design and IT services.
3. PartnerHero:
PartnerHero is company that provides a software that can give question and answer, customer support and identification verification.
4. Zero Variance:
Zero Variance is a company that provides software that renders services according each client needs and satisfaction, it also provides automating engagement to customers comment.
5. KM2 Solutions :
This particular company as being in existence for so long since 2004 to be precise they specialize in providing technical support and other back data processing services.
Other top companies in Honduras
Grupo Farsiman
Enee
Products Chocovalle S.A.S Gufa Law
Inmobiliaria Hondurena Del Valle-Kattan Group
Escala Interiors S. De R.L
Aluminuos Del Sur
Mouse On
Unitec
Mass Publicidad
Discovery School Tegucigalpa Honduras
Grupo Opsa
Lacthosa
Grupo Terra
Gist Media Group
Naticode
Mely Foods
Macris School
Ecomobilia
Student Helping Honduras
Avtech
What's the currency of Honduras
When you are citizen in Honduras or you are just traveling there for a summer holiday Honduras has their own local currency that you can use to buy something in their country aside that they also accept the operation of debit and credit card so if you have any of this card you can use and purchase something in Honduras. The main currency in this country that is widely accepted by everybody is called Lempira (HNL).
What are the Major Industries in Honduras
We have alot of things that is going on in Honduras we will attend to them one after the other let's look at the major trading partners country in Honduras.
The Main trading partners
USA
Central American Common Market
Major Primary Products
Bananas
Beans
Cattle
Coffee
Fruits
Gold
Lead
Maize
Rice
Silver
Shellfish
Sugar cane
Timber
Tobacco
Tin
Honduras Major Industries 
Agriculture
Cement
Cigars
Fishing
Forestry
Mining
Textiles
Wood products
Major Export Products
Bananas
Chemical
Coffee
Hardwoods
Meat
Natural ores
Sugar
Timber
Who is the Richest Man in Honduras
There is a richest man in Honduras he is the owner of the Altara shopping centre, he owns the Altia Business Park, Meredon Hills, and Green Valley Industrial Park according to Forbes magazine he is the richest man in Central America his name is Amdani.
What is Honduras known for?
The Central American has a culture called Mayan Culture this culture is over 3,000 years old , other things include their beautiful beaches and their delicious delicacies. This country is the only country in the whole central American without any volcanoes.
What language do Honduras speak
The main official language of people that are living in Honduras is Spanish. However, Due to foreigner in the country professional men in their different field or areas of endeavor and their business men and women do speak English aside top leaders and politicians in their country were raised and brought up in United States of America.
Does Honduras have gift cards?
Yes we have various forms of gift card that is available in Honduras and you can get at various gift card outlet in Honduras the most common types include:
Retail gift card
Restaurant gift card
Entertainment gift card
Prepaid gift card
Other major specific purposes of using Gift Cards in Honduras
Amazon gift cards
iTunes gift cards
Google gift cards
Starbucks gift cards
Walmart gift cards
RECOMMENDED:
Honduran startups making waves in 2023
When discussing Honduran startups that are making waves in 2023, here are a few key ones to consider:
1. X-Tech Innovations:
X-Tech Innovations, based in Tegucigalpa, has gained attention for its cutting-edge solutions in the fintech sector. Their digital payment platform has been transforming the way Hondurans handle their finances, offering secure and convenient alternatives to traditional banking.
2. AgroSolutions:
In the agricultural industry, AgroSolutions has emerged as a game-changer. This startup, founded in San Pedro Sula, leverages technology to improve farming practices, boost crop yields, and address food security challenges in Honduras.
3. GreenEco Energy:
GreenEco Energy, headquartered in La Ceiba, has been at the forefront of sustainable energy solutions. Their renewable energy projects have not only reduced carbon emissions but also provided affordable and clean electricity to remote areas of Honduras.
4. MediCareTech:
With the goal of enhancing healthcare access, MediCareTech, located in Tela, has developed a telemedicine platform that connects patients with healthcare providers across the country. Their innovative approach has been crucial, especially in rural areas with limited medical resources.
5. EduTech Solutions:
In the education sector, startups like EduTech Solutions have been making education more accessible through online learning platforms and digital resources. Their efforts are contributing to improved educational outcomes for Honduran students.
These startups represent a growing trend of innovation and entrepreneurship in Honduras, addressing various sectors and challenges while making a positive impact on the country's economic and social development in 2023
Thanks for reading this article till the end I hope you enjoy this article feel free to check back on us for other interesting article don't forget to share this article with your friends and family.