There are many top companies in Vietnam as of 2022 this country was ranked 26th largest country in the world by Purchasing Power Parity and according to Gross Domestic Product Vietnam economy was said to be 36th largest economy in the word. Vietnam is also regarded to be a member of World Trade Organization
There are a lot of top companies in Vietnam this accounted for the number of employment rate we have in the country as of 2019 the number of labour force that we have in Vietnam rose to 57,249,411 with this figure alone you don't need to worry about workers as a start-up.
If you are planning to move in to this country their employment rate is 74.7% so you have a chance to work with their top companies. This country is generating their revenue from exporting products and as of 2022 they were worth $371.3 billion alone from exporting products and their major export products include: electronics,  textiles products,  machinery,  footwear,  transportation products,  wooden products and crude oil.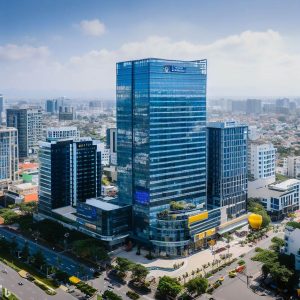 Top Companies in Vietnam 
Here are some top companies in Vietnam.
1. SAMSUNG ELECTRONICS VIETNAM COMPANY LIMITED :
Vietnam is a place for the production of most of the Samsung phones and this smartphone is being exported to 128 country in the world as it is now Samsung is operating  6 manufacturing plants in Vietnam and Samsung is working on a new development center in Vietnam to improve quality of their service.
2. VIETNAM OIL AND GAS GROUP 
PetroVietam help the country during the great global pandemic through exporting of this crude oil the generate more revenue to the country and helping their economy to bounce back to normal and also double their tax income.
3. VIETNAM ELECTRICITY:
This company known for provision of power supply as of 2021 this company was worth VND 731,000 billion and the end of 2021 it was recorded that the total installation of their power source system reach 76,620 mega watts.
4. VIETTEL GROUP:
Viettel Group is a company in Vietnam that provides telecommunication services as of 2021 this company was recorded to have 40,000 employees their total revenue for that was VND 274 trillion and it was ranked 325 globally. Not just that alone this company was also honored as the best place you can work with when it comes to Hardware Technology Infrastructure Telecommunications.
5. VIETNAM NATIONAL PETROLEUM GROUP:
This company is in charge of petroleum trading in the country as of 2021 this country generated VND 169,000 billion as a total revenue and their financial expenses increase to VND 260 billion. When there was a significant rise in the price of gasoline there was also a significant increase in the price of commodity which also affected the citizens.
Other Top Companies in Vietnam 
Below are some other top companies you can find in Vietnam
Trung Nguyen
Mekong Capital
VietJet Air
Bao Viet Holdings
Suntory PepsiCo Vietnam Beverage
Habeco
Vietcombank
Vietinbank
THACO
 Petrolimex
BIDV
Asia Commercial Bank
Vietnam Airlines
MobiFone
FPT Group
TMA Solutions
 VinGroup
Honchiminh
Hoa Phat Group
Vietnam Commercial Bank
Pan Pacific
Hoa Sen Group
Vietnam Container Company
Tien Phong Plastic
 Cotec Construction
PVI
Bien Hoa Sugar
Garmex Saigon
Rang Dong Light vacuum flask
Gia Lai cane sugar Thermoelectricity
Refrigeration Electrical Engineering Corporation
Thien Long Group joint Company Corporation
Hoa Binh Corporation
Vietnam Sun
An Giang Fisheries
Ocean Hospitality and Services
Bien Hoa Package
Bao Holdings
Tuong An Vegetable Oil
National Seed Company
King Do Company
Dinh Vu port development and investment
Vietnam Japan health equipment
Vietnam Joint Stock commercial bank for industry and trade
PetroVietnam drilling and well services Corporation
Military Commercial Bank
Binh Minh Plastic
Traphaco
Petroleum Equipment assembly and metal structure
Foundation Engineering and Underground Construction
Lamthao fertilizers and chemicals
Export and Import Bank of Vietnam
The Corporation for Financing and Promoting Technology
Tay Ninh Bourhin
Tay Ninh Rubber Company
Son La Sigar
PetroVietnam Technical  Services Corporation
Vinacafe Bien Hoa
Drilling Mud Corporation
Vinamilk Corporation
List of successful businesses in Vietnam
Here's a list of some successful businesses in Vietnam:
Vietnam Dairy Products JSC (Vinamilk): A leading dairy company known for its dairy products and beverages.
Vietnamese Joint Stock Commercial Bank for Industry and Trade (VietinBank): One of the largest banks in Vietnam, offering a wide range of financial services.
FPT Corporation: A technology company providing IT services, software development, and system integration.
Vietnam Technological and Commercial Joint Stock Bank (Techcombank): A prominent bank in Vietnam offering banking and financial services.
Vingroup: A diversified conglomerate with interests in real estate, retail, technology, and more.
PetroVietnam: The state-owned oil and gas company, a major player in Vietnam's energy sector.
VietJet Air: A rapidly expanding budget airline, known for its domestic and international flights.
Vietnam Airlines: The national flag carrier airline of Vietnam, serving both domestic and international routes.
Vietcombank: Another significant player in the Vietnamese banking industry, providing a range of financial services.
Ho Chi Minh City Development Joint Stock Commercial Bank (HDBank): A prominent bank headquartered in Ho Chi Minh City.
This list represents a mix of companies from various sectors and industries.
RECOMMENDED:
What is the most common job in Vietnam?
The most common job that is available in Vietnam for employment is agricultural sector by 2022 this sector was said to employ about 14 million people making it the only sector with the highest number of employer of labor all through the year and the major vacancy include working with forestry and fishing sector. It doesn't stop there another sector that is the second employer of labour in Vietnam is said to be Industrial sector this sector alone is said to employ about 11.8 million people.
Top tech companies in Vietnam this year
Here are some top tech companies in Vietnam 2023:
FPT Corporation
VNG Corporation
Vingroup (particularly in electric vehicles and AI)
FAST (FPT-Software Testing Group)
Grab Vietnam
Tiki Corporation
VinaGame
Nashtech
Logivan
BKAV Corporation
Viettel Group (telecommunications and tech-related projects)
KMS Technology
Thanks for reading this article till the end feel free to check back on us for other interesting article don't forget to share this article with your friends.