Importances of Job Experience – The Positive Effect of having Experience in jobs.
With the way the world is evolving and changing, it is old-fashioned to think that having a job experience is not that important. You probably have heard this over and over again that experience is the best teacher.
Well, this is just the fact. The ultimate purpose of this article is to make you understand the importance of having a work experience. One of the reasons why the rate of unemployment is high in the country is as a result of lack of job exposure.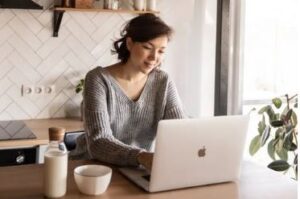 In this article, I will be discussing the usefulness of having background knowledge of a job before you get to apply for it, what a job experience is and where you can get a technical knowledge of any occupation.
What is a Job experience?
If you have ever been invited for an interview, you must have been asked to state your work experience. Your job experience is the exposure, knowledge, and training you have gained or acquired while working for a particular job or field.
Importance of Job experience
One of the many spoilers job seekers encounter in our country today is in the place of career exposure. The importance of having a work exposure cannot be over-emphasized. Here is the usefulness of having background knowledge of a job you are about to apply for:
1. It makes you a step ahead of others with only educational qualifications: It is so unfortunate that a lot of job seekers with high educational qualifications fumble when they are faced with jobs that have to do with reality. It has come to the knowledge of many that some who claim to have educational qualifications lack the practical aspect of any job
2. It makes you the right person for a job: An employer will always go for an employee with provable skills who can show that they are capable of doing any work assigned to them
3. It gives you more confidence: With the knowledge and training from previous jobs, you will have more confidence than someone with a job-exposure
4. With job proficiency you can answer any question you are been asked at an interview.
Where to have a work exposure
You can get work exposure in the following places. They are
1. As a volunteer
2. As an intern
3. School or community activities
4. Job shadowing
5. Apprenticeships
Conclusion: Job Experience is very important to applicants, those who have the experience are always of advantage during job applications.
Related: